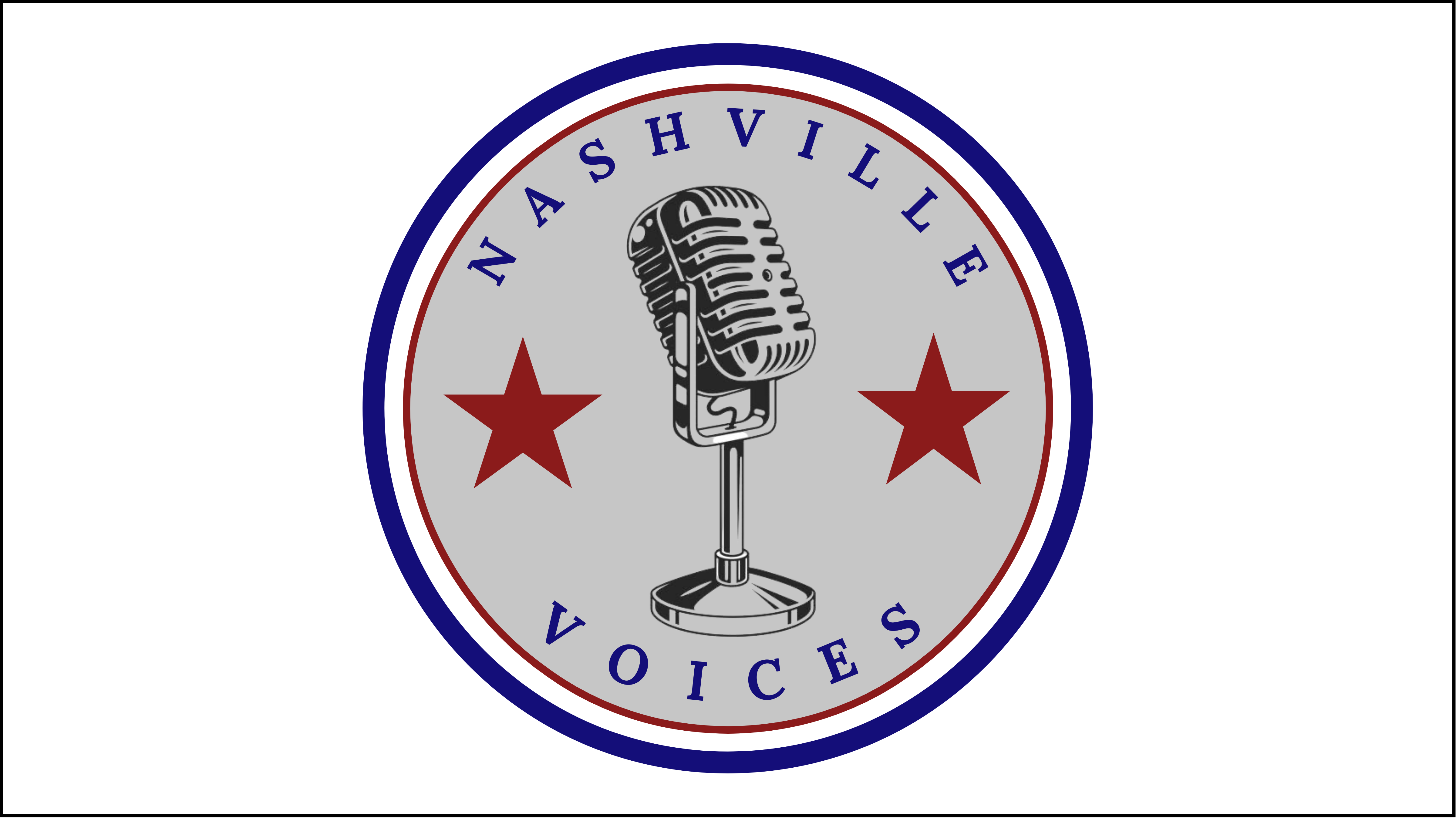 It is hard to become synonymous with a team as a broadcaster. Similarly, it can be hard for many play-by-play announcers to build a career in just one place with one team, but the select few who can become legends–synonymous with the team.
It is impossible to think about the Tennessee Titans and their history without the brilliance of Mike Keith.
Keith's calls each week have become must-listen, even when you're watching the game on TV. Not many people know the team and its history as well as he does.
Since the Houston Oiler made the move to Tennessee, he's been there seeing the franchise grow in good times and in bad.
"I was very driven to get an opportunity with the team," Keith shares with The Sports Credential. "I didn't know play-by-play would be [my in] but it just sort of fell that way. It's really kind of remarkable."
His voice is unmistakable, from his classic lines like 'Saaaaaaaack!' to his blood rushing 'Touchdown Titans!' But how did the man behind the Music City Miracle call become the broadcaster we all know and love?
Keith had his awakening at a young age when his family took him to see a University of Tennessee football game in October of 1974. At the same time, his second grade class was doing mock news broadcasts where he and his classmates could pretend to be reporters and TV anchors. This was around the time Keith began listening to the legendary Hall of Fame broadcaster John Ward call Volunteer football games regularly.  Those things coming together sparked something, beginning a lifelong love affair with sports and broadcasting.
"Since all of that hit at the same time, I knew in second grade what I wanted to do," Keith puts simply.
In high school, Keith was already getting his feet wet in the broadcasting realm. As he explains, people that went to school with him aren't surprised to know what he's doing for a living.
It's hard to figure out what you want to do for the rest of your life and it can be very intimating, but for Keith it was crystal clear.
"I was the lucky one who knew exactly what they wanted to very early on," he shares. "When I went to the University of Tennessee, I was pretty singularly focused on being in broadcasting."
Despite his love for football and being the Titans guy we now know him for, some of Keith's first gigs were in baseball. He loved the sport and played it growing up. He did minor league baseball play-by-play when he was 19, and was the voice of Tennessee baseball for almost 10 years.
A record setting TD and a dance to go with it 🕺

In the Booth with Mike Keith pic.twitter.com/QsrpYfL4eR

— Tennessee Titans (@Titans) November 2, 2022
"I did a ton of high school football and junior varsity football at Tennessee when they had the occasional game. I certainly worked football when working for John Ward." He continues, "I was around it, but I wouldn't say I had a predisposition towards one sport over another. If I had to bet, I would've probably thought I'd become a basketball announcer."
Keith did Lady Vols basketball for several years, filling in for Tennessee legend Bob Kesling. He thought this was going to be where he planted his feet in the early years of his career, but everything changed when WIVK, the Knoxville radio station he was working for, got the broadcasting rights for Oilers games after the franchise first moved to Tennessee.
"I sent the president of the company a letter saying, 'I'm from Nashville and I love the NFL. I would love to be involved in that somehow some way,'" Keith recalls. "I never thought John Ward would quit at Tennessee and I thought Bob Kesling would get the job when Ward did retire. I was really looking for another opportunity and it came when the Oilers moved to Tennessee."
When the Oilers came to town, they were winning a lot with a 29-8 record in their first two seasons in the Volunteer state. The newly named Titans went to the Super Bowl in just its third season of being in Tennessee, and Keith attributes this early success to the team's longevity, as well as his.
"When you win, people give you the benefit of the doubt in a lot of different ways," Keith explains. "The problem in the NFL is eventually you're going to lose. Through those times where we won, particularly in the first five years, people got used to what we did. It gave us a chance to grow and there was a really positive sense because we were associated with Steve McNair, Eddie George and Jeff Fischer. That was just so lucky.
"I couldn't have been more blessed. I don't know if I've ever known a broadcaster who got more breaks than I did starting this thing off."
In that early stretch, the Titans pulled off the Wild Card win against the Buffalo Bills at Nissan Stadium in 2000, which went on to be known as the Music City Miracle.
Arguably the greatest moment in Titans history, the Music City Miracle can also be placed pretty high in Tennessee sports history. Keith's call has become part of NFL and broadcasting history, with most fans able to recite it word-for-word.
It was moments such as this that made Keith such an enormous part of the Titans identity.
19 years ago today: @titans had one of the most memorable finishes in NFL Playoff history: the iconic Music City Miracle. #titans #nashville #musiccitymiracle pic.twitter.com/IcoXYHQaNa

— Project 615 (@project615) January 8, 2019
However, Keith's favorite game he's called has been the Titans' 2019 playoff win against the New England Patriots, marking the last game of the Tom Brady and Bill Belichick era. The historical implications, as well as seeing the reaction from the fans, are why this tops Keith's list.
"To be there that night, have our team do that and know we did it [was indescribable0," Keith remembers. "[Gillet Stadium] was the same place that just 10 years earlier we had lost 59-0. There was a lot of satisfaction that night, and I'll never forget seeing the Titans fans and how excited they were. The moments that we've had where I've gotten to see that reaction from our fanbase are the things that stick out."
In July of 2022, Keith was recognized for his brilliance with an induction into the Tennessee Sports Hall of Fame.
Looking back at his career thus far, it's hard to not think about his experiences at the University of Tennessee and his work with John Ward, which he notes has made him into the man he is.
"He meant a lot to me, both personally and professionally, in the business. I worked with him for 11 years," Keith notes. "He broke me down when I was in college because I thought I was better than I was. As I got older, he built me back up and showed me a lot respect and confidence. I learned a lot about his professionalism and preparation, and I followed him to learn how it should be done. His approach was to tell a story of a game, and the story of the game is about players, coaches, teams, schools and the places where you are.
"There are all these things that John would craft into this story, and that's what it comes down to. You hear a lot of people in various types of media say, 'I just want to tell stories,'" he continues. "I get it, but the older folks in the business really told stories and brought you there. John wanted to make you feel like you were sitting right there and he was so good at that."
Since Ward's work was primarily in radio, he learned to make the experience so much more vivid to the fan who couldn't watch the game. Keith has carried on that brilliance as one of the best radio announcers in the country.
"When we're doing what we do, the game is on TV," Keith says. "If you're sitting there watching the game on TV, I'm very appreciative if you're also listening to our broadcast but I'm not assuming that you are. My mindset is to think about the people who are listening because they can't watch it. I want to take what John taught me about how you make people see it even when they cant see it and tell that story. That's what he was really brilliant at and that's what I strive towards."
Through it all, the things that touch Keith the most are seeing the reaction and passion from the Titans fans week in and week out. As a Franklin native and obvious football fan, there is nothing more satisfying that seeing fans go nuts after a crazy play or a game-winning field goal.
"Seeing the fans after the Music City Miracle play or seeing our fans after we won a playoff game is just the best," he notes. "I didn't have a team growing up in Franklin to support locally, and everyone followed national teams. Knowing that people have grown up with this franchise, had these fabulous moments, and knowing that we've been a small part as the soundtrack of them… it's other worldly in terms of the appreciation that I have for that.
"I don't ever get tired of doing this because I feel so fortunate that this has happened. I could've never seen it coming, especially growing up here."
With so much change over the past two decades in Nashville and with the Titans, and with even more change surely on the way, Keith has been a constant for so many fans and Nashvillians.
With no sign of slowing down, Keith will continue to be the voice of the Titans and one of their proudest employees until he can't anymore.
"I'd like to do this for another 50 years. I'd like to do it going into my 80's," Keith says with a grin. "As long as they'll have me, I'd like to stay."
https://sportscredential.com/wp-content/uploads/2022/11/M5D43712.jpg
1788
2235
Steven Boero
https://sportscredential.com/wp-content/uploads/2020/12/TSC_Logo_Horizontal_WHITE-copy-for-website.png
Steven Boero
2022-11-11 12:25:01
2022-11-18 12:25:35
Nashville Voices: Tennessee Titans' Mike Keith