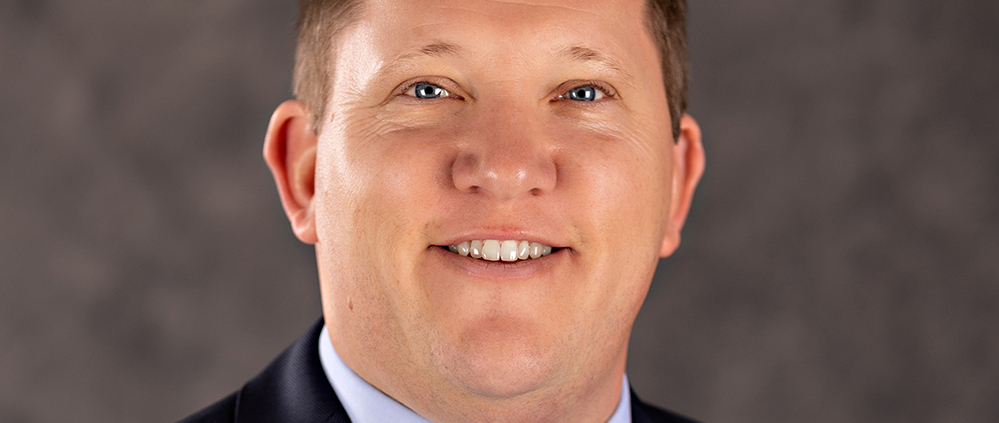 The Nashville Sounds have been in Music City since 1978, predating the Titans and the Preds as the oldest professional franchise in Nashville. For those who love the team but can't head to every game at First Horizon Park, they can find comfort in hearing veteran broadcaster Jeff Hem on the Sounds call game in and game out.
Hem, Director of Broadcasting, has been the "Voice of the Sounds" for over a decade, taking over the role in 2012. He's been a mainstay in Middle Tennessee as he's called games for Vanderbilt, MTSU and continues to call TSAA football and basketball games. While with the Sounds, he's called countless comebacks, heartbreakers and record breakers, and has seen dozens of MLB prospects come through Nashville's Triple A team.
"The city is is tremendous. The team, the ballpark, the front office–everything about who the Sounds are and what the Sounds do as a front office is a pleasure to be a part of," Hem shares in an interview with The Sports Credential.
However, his journey started when he was a junior at the University of Iowa and began dabbling in broadcasting. The Aurora, Illinois native played sports throughout his life and knew that he wanted to work in sports, but didn't quite know where he'd fit.
"Some guys have these stories like, 'When I was eight years old I wanted to be an announcer,' but I didn't have that," Hem explained. "I had a family member tell me, 'Take money and all of the side factors out of it. What would you love to do if you could do anything?' I had this moment of thinking maybe sports broadcasting."
While at Iowa, he worked at the college station and eventually tried his hand at play-by-play in Aurora for high school basketball, even calling some amateur, high performance Fastpitch softball tournament games for the local access TV station in 2002.
"Those were the first two times where it was really me with the mic doing a game, and I did not want to hear tapes of those calls," Hem jokes. "It would be pretty awful, I'm sure, if I went back to listen."
"NOPE."

– @Weston_Wilson8, probably pic.twitter.com/8CqgyUS5ep

— Nashville Sounds (@nashvillesounds) August 2, 2022
After he graduated in 2004, Hem found himself interning with the Battle Creek Yankees, a Single A baseball team in Michigan. This was his first steady professional broadcasting gig where he learned and grew in his craft.
"As a kid, right out of college, I thought I was doing game seven of the World Series every day," Hem recalls. "I was just so happy to be doing games regularly, traveling with a team, being on the air every single day. I learned a lot that first summer just because of the volume of repetitions you're getting and the day after day preparation involved in doing a job like that."
After spending a season in Battle Creek, he took the job as the play-by-play voice of the Kane County Cougars, a minor league affiliate in the greater Chicago are who were in the same league as the Yankees. He would spend seven years with the Cougars before leaving to join the Sounds in 2012, which he saw as a new opportunity in his journey as a broadcaster.
Going from Low A baseball to a Triple A club in a major city would allow for growth and possibly greater opportunities.
In June of 2018, Hem had the opportunity of a lifetime when the Oakland Athletics, the Sounds Major League affiliate at the time, asked him to fill in for their radio broadcaster. Like a minor league ball player, Hem finally made his major league debut.
#Athletics recalled @JeffHemPBP from AAA-@nashvillesounds.. He will start 6/22. @vincebaseball (Oakland) will return 6/23. pic.twitter.com/mbIVuIk8Ne

— Oakland A's (@Athletics) June 18, 2018
"It turned out to be a doubleheader because the game the day before got postponed, so I got two for the price of one," Hem says cheekily. "I always joke that it's the only doubleheader I've ever truly been excited about. Most of the time you you dread doing a doubleheader just because it's a long day, but they had to pull me out of that booth that night because I enjoyed the day so much.
"To have a major league broadcast opportunity, given the fact that that's what I still aspire to do on a daily basis, was pretty special. That's always going to take the cake."
Though his primary role is with the Sounds, Hem has offered his voice to Vanderbilt, Lipscomb and to Middle Tennessee high school athletics. He calls select MTSU men's basketball games for the Blue Raider Network, High School Hoops and Friday Night Rivals matchups on MyTV30, and is the voice of the TSSAA's Blue Cross Bowl football championships.
"I've always loved baseball, but I've also always loved other sports. Any opportunity I have in the fall, winter and spring to spread my broadcast wings a little bit and take on other challenges, I welcome," he notes. "I've been able to do a combination of football and basketball on both radio and television for the TSSAA and I love doing that. All the sports–baseball, basketball, and football–are so different as far as what you're trying to do as the announcer and the pace is different. There's just so many different challenges that come with each sport, and I love all of them. Even though the Sounds, by volume, accounts for the most games that I do, I love taking on the other opportunities that I've been able to have."
Brice Turang, again!

The No. 5 @Brewers prospect blasts off for the second time in three games for the @nashvillesounds. pic.twitter.com/r3JuneP6kp

— MLB Pipeline (@MLBPipeline) July 27, 2022
Hem has solidified himself as a Nashville broadcaster over the decade, being the voice for so many games from high school, college, and the city's beloved minor league baseball club.
As long as it isn't raining, you can always catch Hem on 94.9 FM calling every moment, every play, sharing some Sounds history and bringing excitement to Nashville's oldest team.

Latest posts by Steven Boero
(see all)
https://sportscredential.com/wp-content/uploads/2022/08/Jeff_Hem-e1659562692383.jpg
876
999
Steven Boero
https://sportscredential.com/wp-content/uploads/2020/12/TSC_Logo_Horizontal_WHITE-copy-for-website.png
Steven Boero
2022-08-04 10:06:30
2022-08-25 11:13:40
Nashville Voices: The Nashville Sounds' Jeff Hem