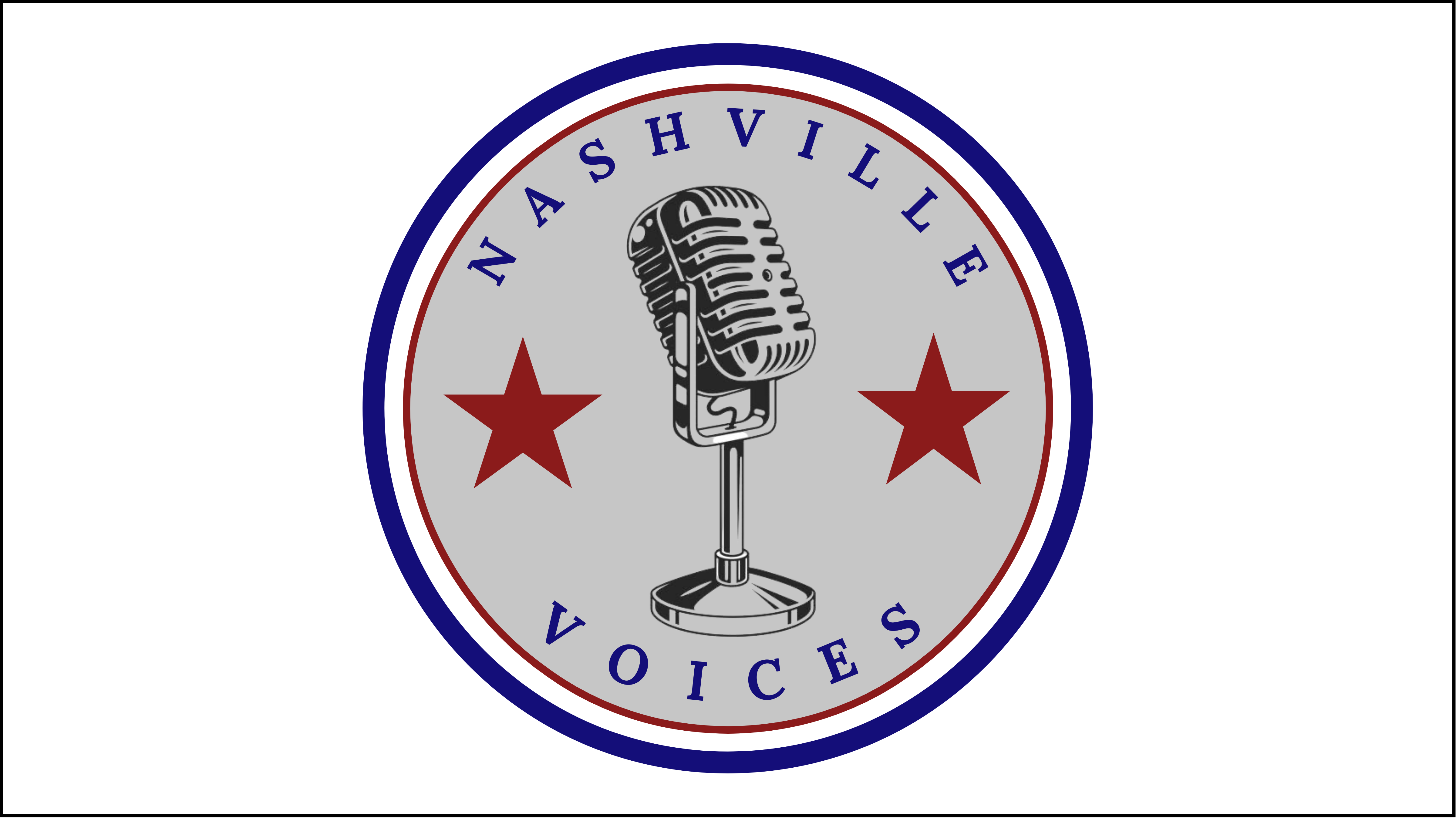 College basketball in Nashville has always been fantastic, with a rich history of championship teams and deep-rooted rivalries. It was king before Nashville welcomed the Titans and the Preds into town.
Not many know Nashville college sports and college basketball as well as Vanderbilt's Director of Digital Operations and basketball play-by-play voice Kevin Ingram.
Ingram has covered sports in Nashville for over 20 years, including the Titans historic Super Bowl run, the Predators and notching 17 years as the voice of Belmont men's basketball.
"I think I knew from a young age that it was something I wanted to do," Ingram shares with The Sports Credential. "I always knew I wanted to announce games and that it was something I wanted to pursue."
A native of Bowling Green, Kentucky, he has covered almost every team in Nashville since moving here in 1998. His first job was with WSM and WTN as their morning news anchor before becoming their morning sports anchor in early 2000. The first Saturday of the month happened to be the AFC Wild Card game between the Titans and Bills, which would go in NFL history as the Music City Miracle game. That was Ingram's first experience covering sports in the Nashville.
Ingram went on to cover the Titans historic run to the Super Bowl, which they ultimately lost in dramatic fashion and was an experience he would never forget.
"It's funny because it was at the end of 1999 and I was ready to maybe try something else or go back to Bowling Green, but they decided to start the sports anchor job. It all went from there and it has been really great," he explains.
Ingram dabbled with some Predators coverage with WSM and WTN, covering pre-games and post-games in 2004–the first year the team had ever made the playoffs.
However, over the last 20 years or so, Ingram has solidified himself as one of the best college athletics–especially basketball–play-by-play voices in Nashville, serving as the voice of the Belmont men's basketball team since 2002, calling OVC football games on Saturdays, and now, Vanderbilt men's basketball.
"I did the 2002-03 seasons with Belmont and then there was some transition to the radio stations," Ingram notes. "For a year, I hosted the Predators radio pre-game and missions post-game and that sort of thing. Willie Daunic [the current TV voice of the Preds] did the Belmont games, but after the dust settled, we all ended up working at 104.5 The Zone. Willie and I switched the jobs back and I went back to doing Belmont for the for the 2004-05 season and we went from there."
He continues, "Around the same time I started at Belmont in 2002, I also started doing sidelines for Vanderbilt football broadcast and did that until 2011. I started doing an OVC Game of the Week on TV and then the SEC Network came along in 2014. Vanderbilt hired me for that and we started doing a lot more games on TV through that."
At Belmont, Ingram transitioned from the radio voice to the TV voice for home games when the ASUN, and later, the OVC Digital Networks were launched. He saw the program's exponential growth from ASUN to OVC and from Striplin Gym to the Curb Event Center. Following Rick Byrd's career until his retirement in 2019, Ingram was a witness to the change and was part of so many massive Belmont basketball games and moments, including the team's first NCAA Tournament win in 2019.
"It was crazy when you think about where the program was when I started doing the games in 2002." Ingram recalls, "If you told me then what that program would become, I'm not sure even the most optimistic person would have believed it. The Curb Event Center was finish in 2003-04, and the transition felt like it sped up after that happened. The real breakthrough, of course, was in 2006 when they won the Atlantic Sun championship, and that classic against Lipscomb in overtime in Johnson City." He adds, "That was really the breakthrough. They got to the tournament for the first time and they actually ended up winning three-straight tournament titles.
"I think people like Casey Alexander [Belmont's head coach], Brian Ayers [Belmont's assistant coach]–and even coach Byrd and those who've been around for a long time–think about those years and realize Belmont was not just without a home, but without a conference. To see all this happen and what that program's become is really amazing," he admits. "I was so thankful to spend so many years with Coach Byrd. I did 16 seasons with him and the first season with Casey. They're great friends and wonderful guys."
Spending 16 years with the same team is a long time, and just like Belmont grew and became better, so did Ingram.
Those years with Belmont helped him grow into a better sportscaster, finding new ways to tell new stories and connect with the audience and fans all over the state and country. Ingram attributes part of his growth to Byrd and his fantastic staff as he learned so much about the game of basketball from them. With that, he was able to bring more to each broadcast and engulf the listeners and viewers in the game.
"I learned a lot about basketball and I learned a lot about broadcasting from them. To get those reps, call those games, have those experiences and travel, I felt like I really grew a lot over that time," Ingram explains. "It was the same thing doing that OVC football game of the week. I felt like I got quite a bit better at doing play-by-play, especially for TV. With this experience of working with the SEC Network and Vanderbilt, you always feel like you keep growing and learning things. It's a never-ending process, whether you're broadcasting, writing or whatever."
The transition from full-time at Belmont to full-time at Vanderbilt was an emotional one for Ingram. Spending close to 20 years with a program and athletic department is difficult to leave, but he saw the opportunity to join the Commodores as more than a play-by-play voice. Because of that, he knew he couldn't let it go.
As a top-tier broadcaster, Ingram has learned so much both with Belmont and with Vanderbilt over the years. For him, having conversations and offering more insight for the fans is what he's learned to do more of, and it's much more than just calling the game.
"Almost anyone can go look up the game notes, but you want to give the audience more than that," Ingram sums. "When you're doing radio, to me, your number one job is to describe the game and make sure people understand the time, score, what's going on and whatever insight you can offer."
Even as a veteran pro, Ingram still gets a little nervous before each game. He likes to take a walk around the gym to get in the mindset and also loves watching warm-ups. Before each game, he'll chat a bit and see what's new and if there is a little story or piece of information he can use to make the broadcast better.
"No matter how much of this stuff I've done or how many games, I'm always nervous. I always have to get the nerves going and the juices flowing a little bit before a game. I like to get up and walk around, I find that helps. I also do a little bit of a warm up, whether it's out loud or just in my head. I watch the guys warming up and call a little bit of it to get my brain into the flow of calling a game and thinking in the way that I need to be successful."
Ingram has been a part of so many amazing moments, from the Music City Miracle, countless NCAA Tournament games with Belmont and the 2021 College Baseball World Series with Vandy. There are so many memories and so many more to come.
With Vandy United, Vanderbilt is heading towards a new era and Ingram will be one of the many voices leading the way as the athletic department continues to build and grow.
Nashville sports, both professional and at the collegiate level, has changed so much over the last 20 years and Ingram has had a front row seat to it all. He has become one of the many constants in the world of Music City sports media and its hard to imagine it without him.

Latest posts by Steven Boero
(see all)
https://sportscredential.com/wp-content/uploads/2023/01/MensBasketballvsMurrayState-OVC-227-1.jpg
1333
2000
Steven Boero
https://sportscredential.com/wp-content/uploads/2020/12/TSC_Logo_Horizontal_WHITE-copy-for-website.png
Steven Boero
2023-01-27 11:48:02
2023-01-27 11:48:02
Nashville Voices: Vanderbilt Basketball's Kevin Ingram