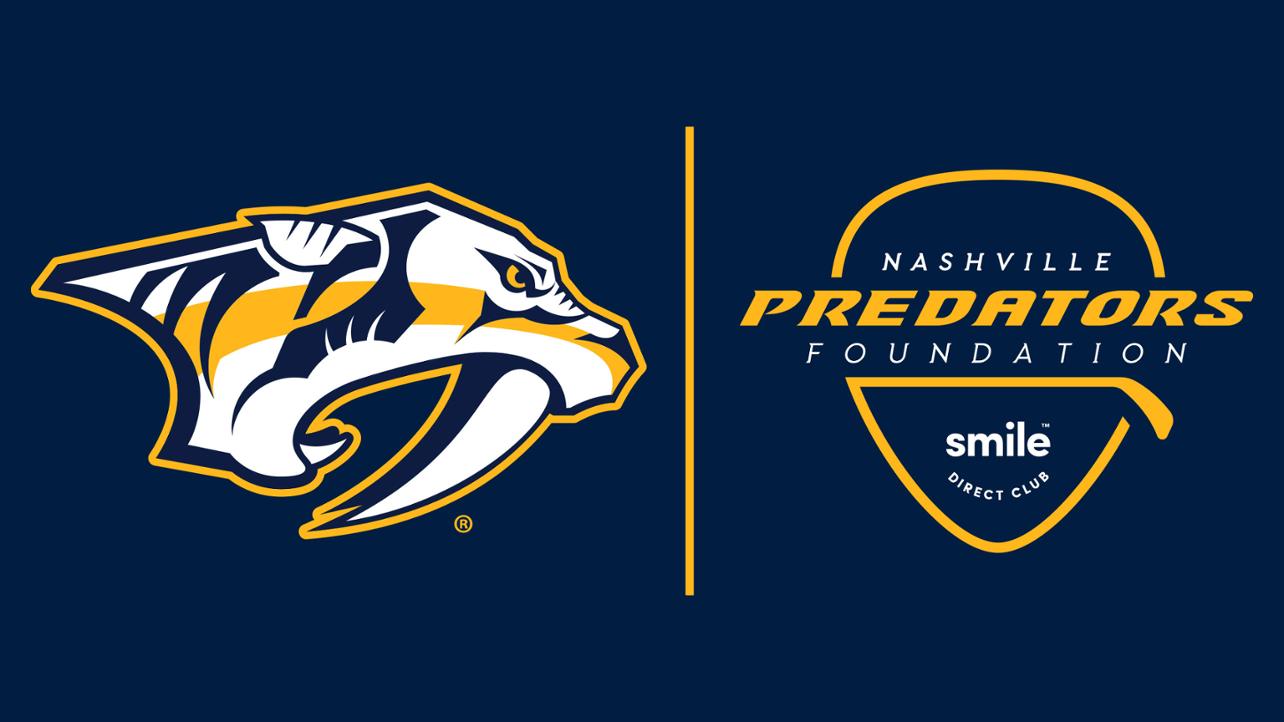 The Nashville Predators Foundation and SmileDirectClub have awarded a SuperGrant of $37,000 to Home Street Home Ministries.
The Nashville-based, faith-based, non-profit was awarded the money during the Predators matchup against the Carolina Hurricanes on Saturday, May 8.
"When considering the immense strain that the ongoing pandemic, tornadoes and flooding have placed on our city's homeless population, we are especially excited to offer this SuperGrant to Home Street Home and contribute to their extensive work throughout the community," says Nashville Predators Vice President of Community Relations Rebecca King. "As this is the final SuperGrant of the 2020-21 season, we look forward to continuing our partnership with SmileDirectClub and announcing additional recipients next year."
Home Street Home Ministries' goal is to support and uplift those who are trapped in the grip of homelessness and other vulnerable living conditions – regardless of age, race, gender, nationality or religious belief or affiliation. The money from the SuperGrant will help fund Home Street Home's first transitional home, where they can support those in vulnerable living situations as they find jobs and, eventually, homes of their own.
"We are so honored and humbled to be partnering with the Predators Foundation and SmileDirectClub on our latest endeavor, 'A Place Called Home,'" says Home Street Home Ministries Founder & Executive Director Steve Young. "APHC will not only be a transitional program to help our friends get off the streets but will also be transformational, changing lives in a profound way, and this wouldn't be possible without their generosity. This grant will allow us to begin taking the necessary steps towards readying our flagship home for the first participants in this program. We couldn't be more excited about the future and are looking forward to a long and fruitful relationship with our new partners as we begin our journey to forever change the face of homelessness in Nashville."
Home Street Home aims to meet the basic needs of Nashville's homeless community. Items provided include sleeping bags, food, clothing, water, hygiene products, footwear, camp stoves, heaters, propane and other necessities. Additionally, the nonprofit helps fill prescriptions, assists with medical situations when needed and rehab when desired, provides transportation and glasses, buys bus tickets and passes, helps with obtaining identification and much more. They also offer things that do not carry a price tag, possessing a strong desire to minister to non-physical needs by providing spiritual and emotional support.
Donations of any amount can be made at HomeStreetHomeTN.org/donate.

Latest posts by Steven Boero
(see all)
https://sportscredential.com/wp-content/uploads/2021/05/Preds-and-Preds-foundation.jpg
722
1284
Steven Boero
https://sportscredential.com/wp-content/uploads/2020/12/TSC_Logo_Horizontal_WHITE-copy-for-website.png
Steven Boero
2021-05-10 12:15:11
2021-05-10 12:17:01
Predators Foundation Awards SuperGrant to Home Street Home Ministries